Since 1995 Mediacom Group Provided services in several areas of Public Interest.
MEDIACOM Group of companies is running various business ventures in Pakistan and U.A.E. The area of operation of companies relate to Telecom, Real Estate, Agriculture and Livestock.

Our technical expertise, vast experience, knowledge of Business Solutions, Networks and Telecommunications, ensure that all diversified applications operate smoothly as one window operation. It is Pertinent to add that we are offering total Out Side Plant (OSP) engineering service with expertise in all areas relating to the planning, design, project management, splicing, testing and commissioning of fiber optic network.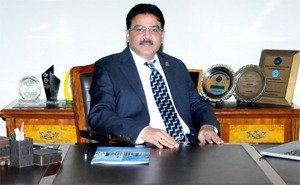 Nadeem Aftab Sindhu — CEO & Founder
MEDIACOM GROUP OF COMPANIES is not only a name of a company. It is a passion, a desire to grow, service and diversification with professionalism. This is why I moved forward, and committed to establish new standards of customer service, excellence, and quality in all sectors.

I am extremely proud to be the CEO of a company which, despite its vast scale of operation, still retains these core values. We are here today because of the confidence and trust that our customers and stakeholders have placed in us. All this have been achieved with the grace of almighty Allah, prayers of my parents and untiring hard work.

I am thankful to all the customers and stake holders for their complete faith and trust on Mediacom. We continue to manage our business as per convenience of our clients. I look forward to share my ongoing success as I intend to continue to grow and develop.

To me success is not a destination, it is journey and I focused on it.
Some Cool Facts About Mediacom Group