MEDIACOM Trade city is a state of the art multi-purpose plaza with comprised covered area of 350,000 Sq. ft having all modern features like Accelerators, Elevators, Power backup, Wallet Parking & etc. MEDIACOM Trade city provides Shopping Mall, Executive Offices, Apartment's, Business Center's & etc under one roof in the heart of Faisalabad.
We have Multi-Story Shopping Mall with dedicated Food Court having multi-national and national brand's outlet in it like Generation, Maria. B, Cross Stitch, & etc. Shopping Mall occupies 2 Floor's Basement and Ground Floor.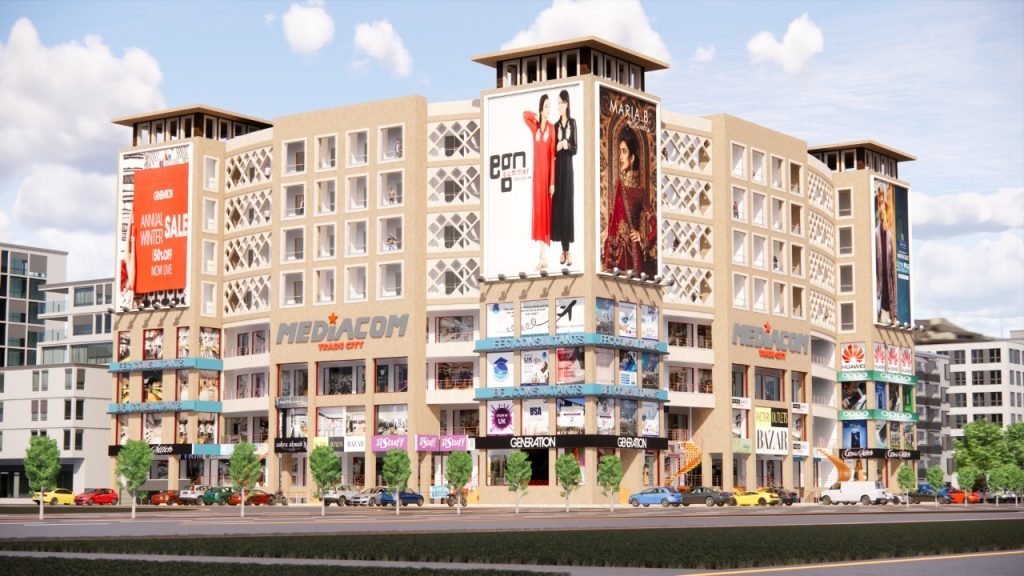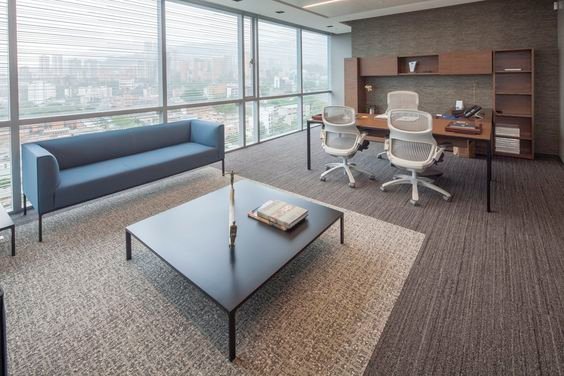 Your office should reflect the identity of your company and, at the same time, broadcast professionalism regardless of whether it has a traditional or modern style. Today, with the recent trends in office interior design, a new office concept has emerged with the aim of improving work spaces to meet the demands of today's managers. Companies are transforming and here Mediacom Trade city offers you state of the art place for your new Office. We have 2 dedicated floors to Executive Offices Mezzanine Floor and 2nd Floor with offices starting from minimum 200 sq. ft with affordable plans.
Designed to let its residents experience a balanced indoor and outdoor lifestyle. Design of apartments is influenced by modern architecture, keeping in view a luxury life style, natural light facility to all apartments, spacious common spaces make for a unique contemporary look. C8 Central Luxury apartments are an icon of understated and restrained elegance comprising of perfectly crafted studios, 1 & 2 bedrooms. The perfect investment for home buyers who desire a harmonious relationship between aesthetic design, privacy and community living.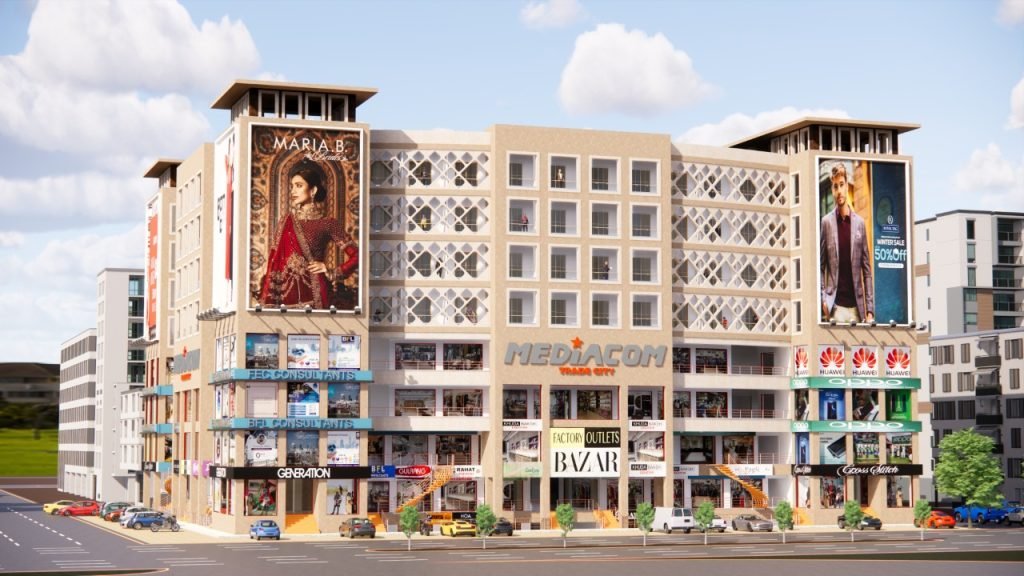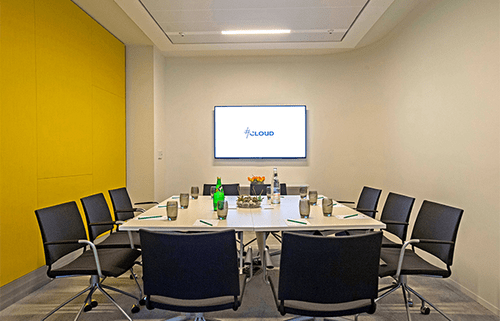 Mediacom business center envisions itself to be the hub for innovative collaboration and a catalyst for growth to future-focused individuals & businesses. We have furnished state of art with modern equipment's business center's on Multiple Floor's.
We have dedicated floor for underground parking and have space in-front of building for parking with a capacity of more than 100 vehicles.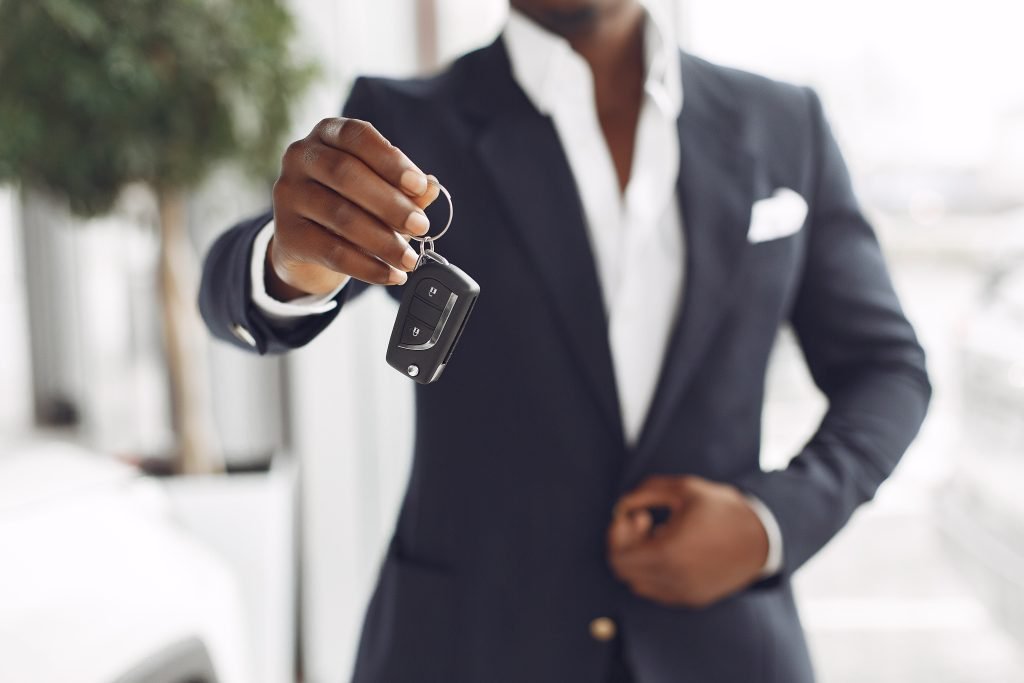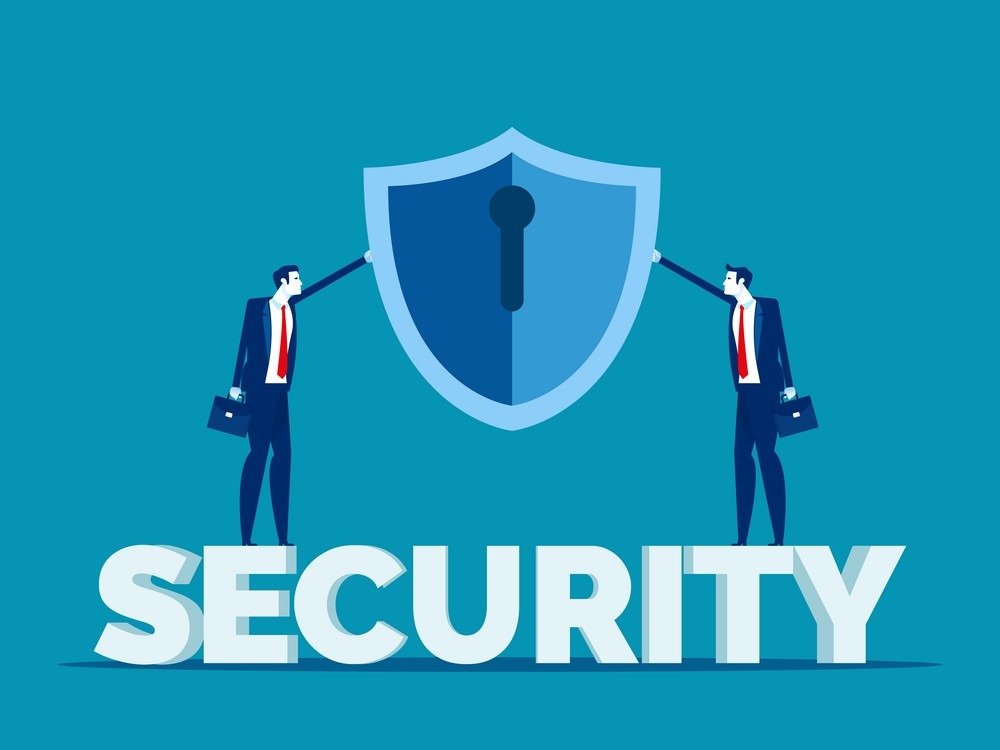 With our trained security personals that are individually tailored to meet the needs of the clients we have a wide workforce for the security mechanism. Our security team is a trained with different trainings before the execution of their responsibilities. These Trainings includes
Crowd management.
Flow of visitor management.
Fire detection, control and the evacuation methods.
Role playing under extreme risk situations.
We assure the best, reliable and efficient manpower to the clients. Our teams of security guards are very well versed with ward duties and security watch and also possess clear knowledge about the emergency situations. With the complete liaison to the local police force our clients security can feel safe and work in a congenial way.
for booking & queries, do contact us!